---
Africa Mining Projects in Progress 2018 (Second Edition)
Published: 24 Jul 18
---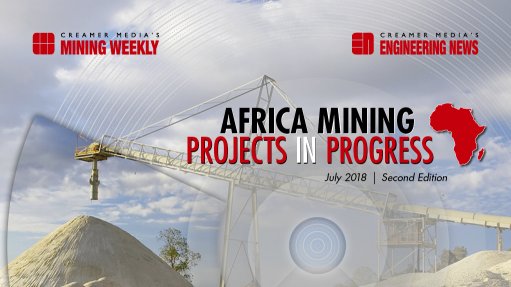 Mining is one of Africa's major export industries, with global affairs and evolving market conditions shaping the industry landscape. While Africa initially gained a reputation for its gold and diamond resources, the African mining industry is now also being recognised for its copper, cobalt, manganese and platinum group metals resources.

This edition of Creamer Media's Africa Mining Projects in Progress highlights some of the prospective projects on the continent that have been announced in some of these sectors, focusing on recent preliminary economic assessments, scoping, prefeasibility and definitive/bankable feasibility studies, as well as some of the projects that are already under way.

Creamer Media's reports draws from material published over the past six months and are a summaries of other sources of information published in Engineering News and Mining Weekly, as well as of information available in the public domain.

This report does not purport to provide an analysis of market trends.

Please note that this a large file and may take some time to download.